In the market economy environment, quality, reliability and speed are one of the basic requirements for the participants of the railway market, and high-speed and reliable logistics routes are needed to comply with above requirements.
Reliability and speed are just the main indicators that all operators of railway networks are striving for, in connection with which the modernization of railways has been actively developing in recent years. For this purpose, the most modern enterprise for the production of rails on the territory of the post-Soviet countries – Aktobe Rail and Section Works LLP was built in the very center of the Great Silk Road.
At the present time, in addition to "Differentially strengthened and non-heat-strengthened railway rails" and GOST R 51685-2013 "Railway rails. General specifications" rails of type R65 of ДT350 category, the portfolio of ARBZ LLP products was replenished with a new highly demanded type of rails R65 of ДT350CC category, meeting the requirements of quality standards, as well as Technical Regulation of Customs Union 003/2011 "On the safety of the railway transport infrastructure" by the majority of railway administrations.
In order to obtain Certificates of Compliance, the company has overcome many stages of quality assurance: carrying out of laboratory tests for determination of mechanical properties, micro and macrostructure, bench tests, checking the operational reliability of rails. The successful completion of all tests proves that the rails produced at Aktobe Rail and Section Works fully meet the requirements of the standards for quality, reliability and safety.
Many experts have already confirmed that for the moment the products manufactured by ARBZ LLP are one of the best in the world, but the enterprise moves beyond and is aimed at further improving of the quality of its products, increasing of the range and intending to master the production of new types of products by the end of the year.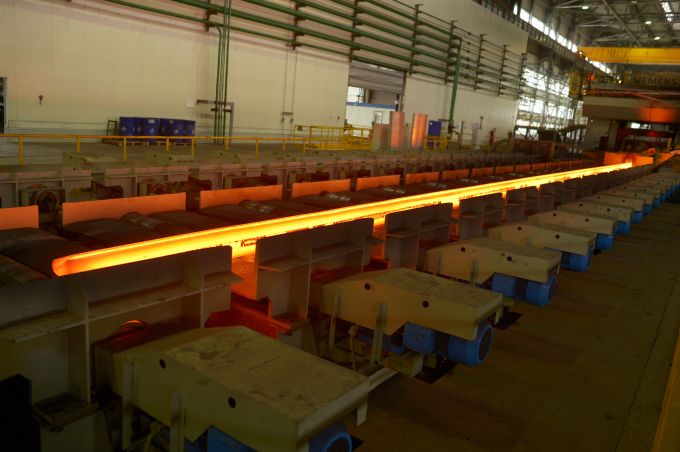 The obtained certificate for ДТ350СС rails increase opportunities of the enterprise for export of its products, since differentially heat-strengthened rails of ДТ350СС category are designed to be laid at high-speed combined traffic broad gauge railway lines used on high-speed lines with a speed of up to 250 km/h. The specified products provide smoothness and comfort movement of passenger trains, and also allow freight trains to increase speed. Rails for high-speed combined traffic can be used not only on all operating main trunks of Kazakhstan, but also throughout the CIS and have a huge potential.