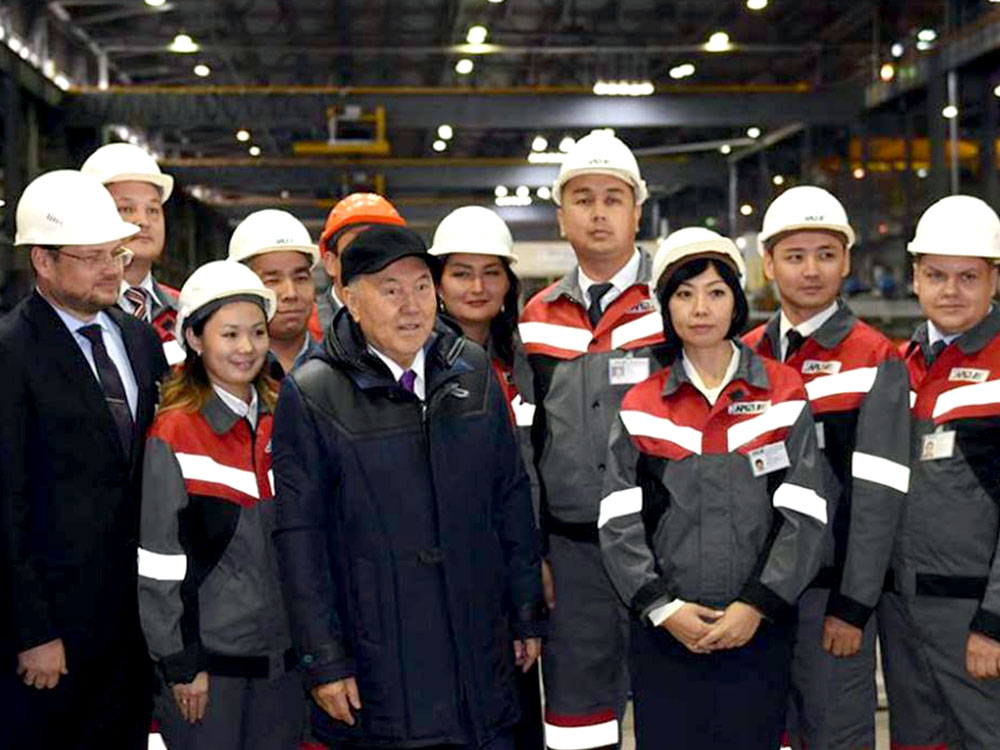 The President will be in Aktobe for two days.
The first item on the first day of the President's visit on Wednesday, October 4, was the Ferroalloy Plant in Aktobe (on the photo). Recently, a new workshop was opened here.
It was built within the frame of the project on increase of production of high-carbon ferrochrome. There are 4 advances furnaces of direct current in the shop with total capacity of 440 000 tons of high-carbon ferrochrome per year.
Main Buyer of high-carbon ferrochrome, produced by the shop is China, Europe and the United States.
Having praising the Akim and the staff of the Plant for good work, the President wished them success and went to ARBZ LLP – Aktobe Rail and Section Works.
The uniqueness of this Enterprise is that it is the only one in the territory of the EAEU that produces long-length railway heat strengthened rails of R-65 standard. After reaching full design capacity in 2018, the Plant will produce 430 thousand tons of rolled products per year including rails for high-speed lines.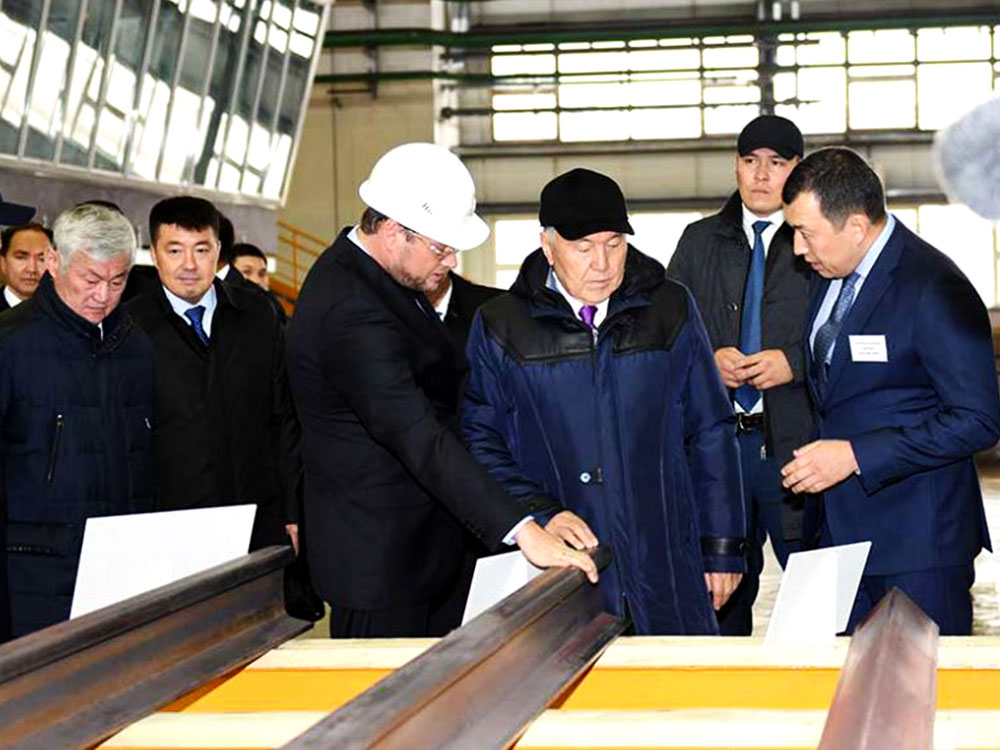 For 9 months of 2017, the Enterprise produced 116.4 thousand tons of rail products for 31.2 billion tenge. The main consumers of products is JSC NC KTZ, Uzbekistan, Turkmenistan, Azerbaijan and other countries.
Samples of produced items were demonstrated to Nursultan Nazarbayev and he got acquainted with the production process.
Akim of the region Berdybek Saparbayev told the President that within the second five-year of Industrialization Map in Aktobe region, it is planned to implement 23 projects that worth 258 billion tenge and create 6,500 new jobs.
As of today, 11 projects have already been commissioned for a total of amount of 13 billion tenge.
In general, as Akim of the region said, the task for 2017 is to modernize 20 enterprises for a total amount of 18 billion tenge. The expected effect is increase in labor productivity by 12%, decrease the primecost of production and processing of products by 3%, and reduce the injuries level.
In addition, according to the results of the first quarter of процессинг industry to the economy of the region increased from 10.8% to 17.5%.