Aktobe Rail and Section Works (ARBZ) is a unique project implemented under State Program of Accelerated Industrial and Innovative Development and recognized the Best Project in the last year.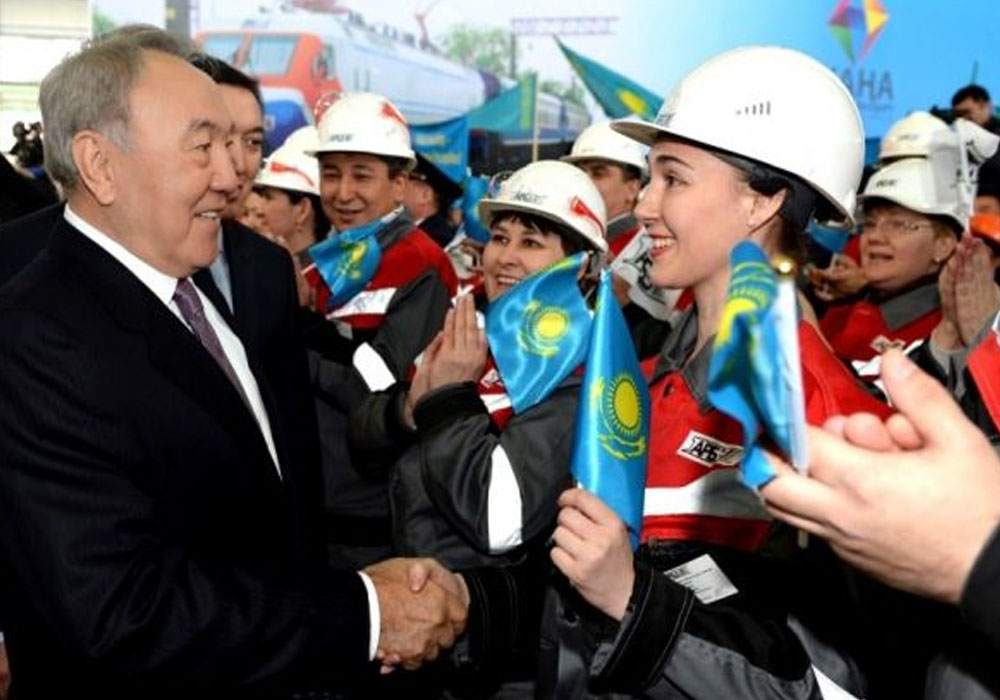 History
The plant has no equivalent in the entire post-Soviet space. The most advanced technologies are implemented here allowing to produce 120m long rails for the high-speed trunk railway lines. With its startup, Kazakhstan in fact changed the whole market conditions of rails production.
Strategic importance is attached to the development of the railway sector in Kazakhstan. And the construction of such a robust, high-technology production plant to supply the domestic market by own railway rails and middle shaped rolled sections is explained by exigencies of modern times. The project realization was personally controlled by the Head of the State Nursultan Nazarbayev. Development Bank of Kazakhstan JSC acted as the main Creditor and Remlokomotiv JSC (NC KTZ JSC) with 30% of shares and Transportnye Tekhnologii LLP with 70% of shares acted as shareholders. Amount of investments comprised 411,9 millions of US dollars.
Construction obtained nationwide scale. Specialists from almost all regions of the country as well as from near and far abroad countries were involved in construction of ARBZ. Construction was carried out at an accelerated pace. Foundation of new facility was laid in 2013. In 2015, first plant testing laboratory in Kazakhstan for quality assessment of rails and sections and 38.9 MW Gas Reciprocating Power Station for supply of the plant in full with own electrical power were put into operation. By the end of the year at the site was made hot start of the Main Shop and commissioning was started. As is known, the start to this process technology has given personally by the President of the country during the nation-wide teleconference bridge.
Start-up of ARBZ plant was performed within strictly target dates, and at the beginning of 2016, first products which were so much awaited by Kazakhstan railway sector have been manufactured. These products are 25 and 120m rails for high-speed railway tracks, beams, channels and much more.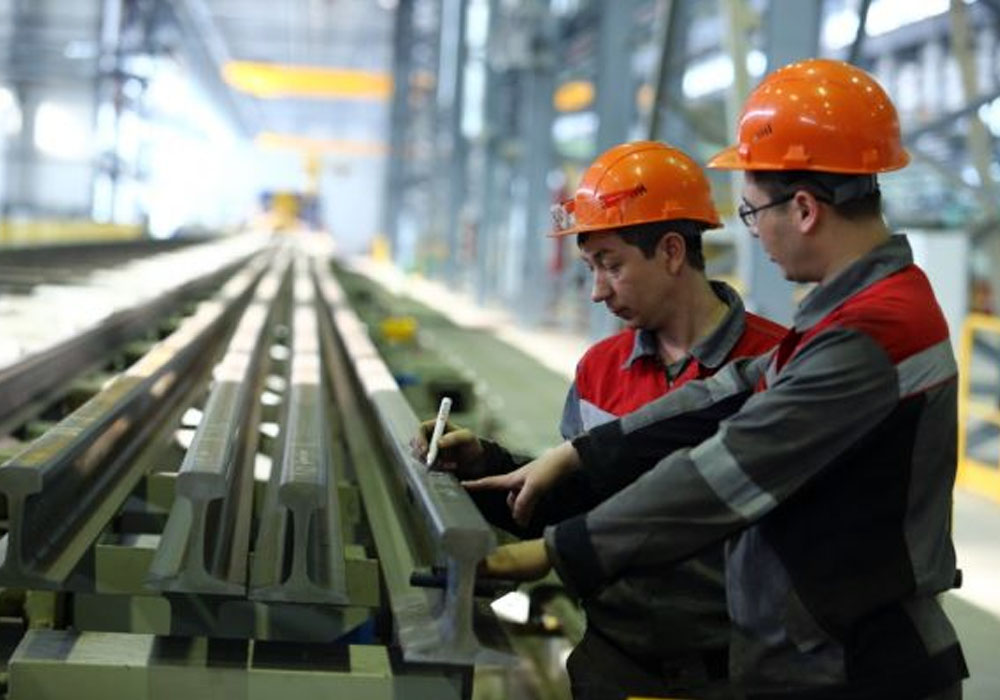 Production
The plant covers an area of 76 hectares. The annual designed capacity of the plant is 430 thousand tons of finished products including 200 thousand tons of 120-meter rails for high-speed railway lines and 230 thousand tons of sections. This volume is enough to fully meet demand of Kazakhstan market and then enter the external sales market. Every hour plant will produce up to eight 120-meter rails. By simple calculation, it comprises 500 meters of the railway per hour. The plant will come into full capacity by the end of year 2016 according to the schedule.
Technology applied here during hardening of finished product is a unique one by the fact that it can be adapted to any steel grades and the highest rates can be achieved with regard to rails quality. Know-how meets all international requirements to rail traffic safety. It means that Rolling mill of world-known company Primetals Technologies Italy S.r.l. (Siemens-VAI) and rolling process supervision to be carried out by Italian company supervisors will ensure high-quality output products. Rolling mill passed successfully certification for compliance with all specified requirements. Quality Integrated Management System is implemented in the company. There are created more than 860 new workplaces in the company. Currently, 750 people are working here. Mainly they are local specialists. Specialists have been invited from several iron and steel companies of Kazakhstan and from near-abroad countries – Russia, Ukraine. The company continues to select and train young specialists based on Aktobe Regional University, Karaganda Institute of Chemical and Technology and it also sends them to study abroad.
Market
There are no problems with sales of products: the company has signed with NC KTZ JSC a ten year contract for annual supply of 100 thousand tons of rails.
Contracts are signed with Kazakh construction companies for the sale of sections. Meantime, Uzbekistan, Tajikistan, Belarus and Russia markets are worked out.
Plant products are designated for the tracks with compatible motion on high-speed networks and at the same time in severe weather conditions. Sections will be produced for fabrication of construction products. Within the frame of contractual obligations with NC KTZ JSC, rails have already been delivered for construction of the second railway tracks of Almaty-1- Shu line, trunk lines of ferry complex in Kuryk sea port and also for new Astana railroad station complex. In addition, ARBZ LLP products are abundantly used during construction of technological railway tracks of industrial purpose.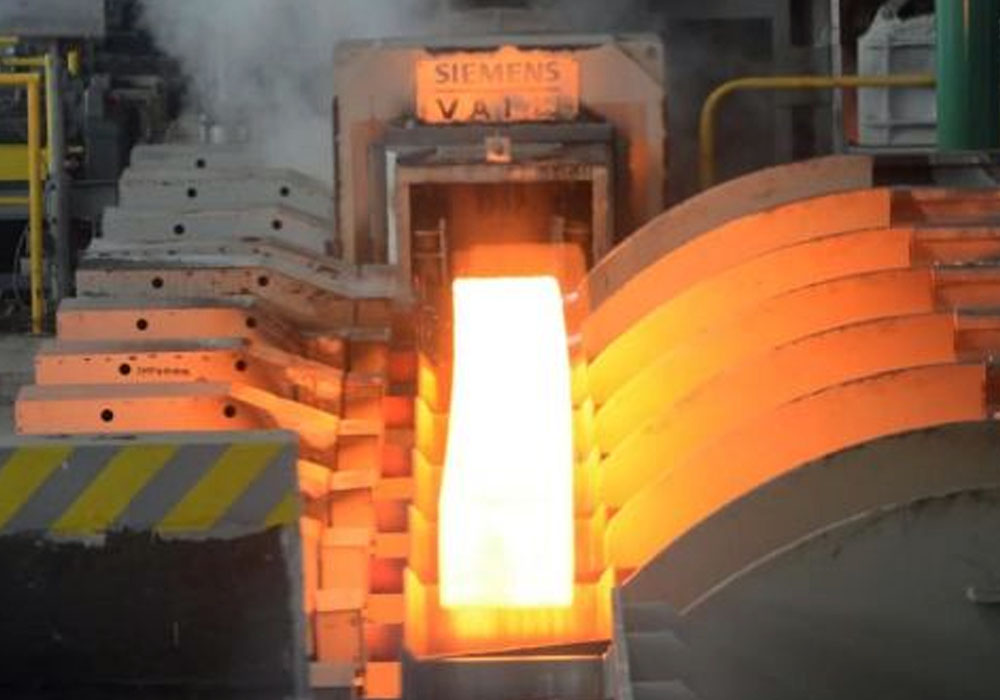 It should be noted that first output of rails was done within the framework of Forum which has been carried out on the basis of the company among the partners of NC KTZ JSC, where memorandum of partnership was signed by ARBZ and Railway administrations of Uzbekistan, Tajikistan Kyrgyzstan, Azerbaijan, Georgia and Belarus. Uzbekiston Temir Yularri JSC representatives were the first who highly estimated quality of the products. 15 thousand tons of P65 rails shall be exported to the above company by the end of the year for construction of railway line Navoi – Canimech – Misken. Rails are also exported to the biggest Russian ore mining and melting facilities such as Mikhailovsky and Lebedinsky GOK – the part of Metalloinvest LLC Holding. Currently, Contract for supply of rails is under negotiations with Moscow metro operator. Persian Gulf countries, Eastern Europe countries, China are in the list of main potential clients of ARBZ company.
Progress
In the next year it is scheduled to start the production of sections at the plant. At the same time in order to enter the world markets and meet requirements of EC standard, it is scheduled to produce new rails of 60E1 and 60E2 type in accordance with the EN 13674-1: 2011 standard. Such type of rails is used in the UAE, European countries, African countries. Promotion of export financing and crediting instruments is in progress. These procedures are planned to be realized under support of Development Bank of Kazakhstan and KazExportGarant JSC. The company representatives participate in trade missions and international metallurgy exhibitions in association with KAZNEXINVEST JSC. In order to promote P65 rail designated for the construction of approach and technological tracks, cooperation is arranged with Kazakhstan and foreign Design Institutes with regard to application of locally produced rails.
Currently, concept of creating a metallurgical cluster is under development, in particular, it is planned to create own steelmaking production.