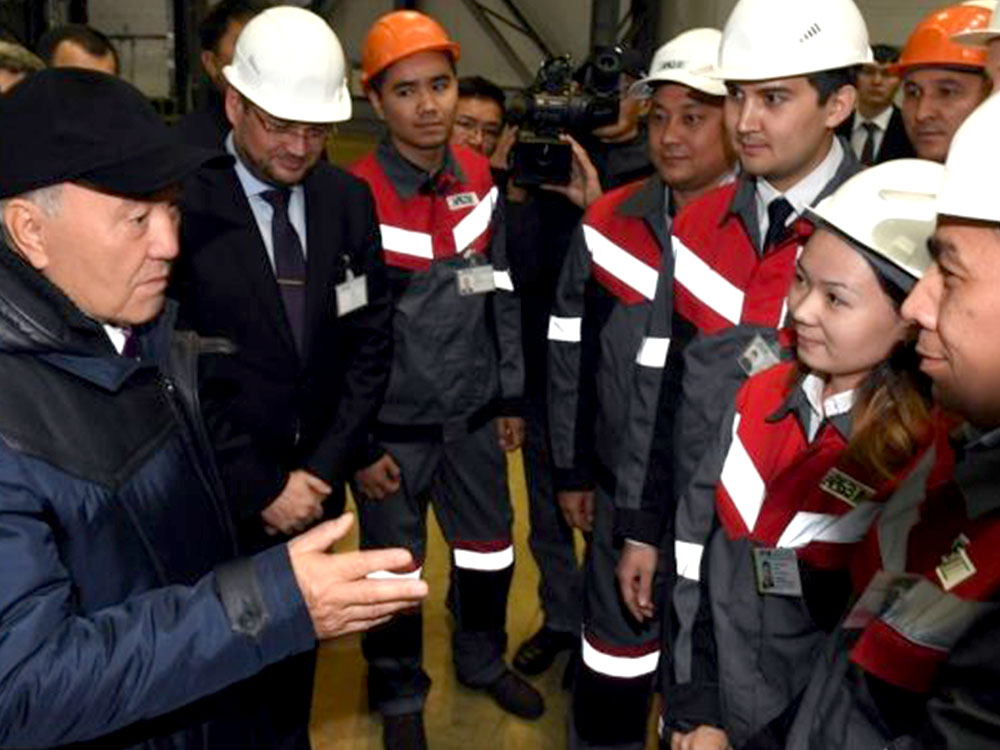 Aktobe. The 4th of October. Kazakhstan Today – during his working visit to Aktyubinsk region the President of Kazakhstan has visited Aktobe Rail and Section Works LLP ", informs Kazakhstan Today.
Nursultan Nazarbayev has got acquainted with Rail and Section Works activity which has been put in operation in the framework of state program of industrial and innovative development. The Head of the State was informed on current state of the enterprise's products export to former Soviet Union and other foreign countries, including Uzbekistan, Turkmenistan and Azerbaijan, reported media office of Akorda.
In conclusion, the President of Kazakhstan met with the employees of the enterprise and wished them fruitful work and professional success.
As it was reported by media office the plant exports its products to Kazakhstan Temir Zholy National Company JSC. Annual plant capacity is 430 thousand tons of products.